DRC Techno understood and realized the need of the hour to provide an uncomplicated solution to meet customer's deep need of safeguarding their respective merchandise and brand image in the most convenient and cost-effective manner
By: Diamond World News Service|Jan 20 2020 12:41PM|Reference: 24706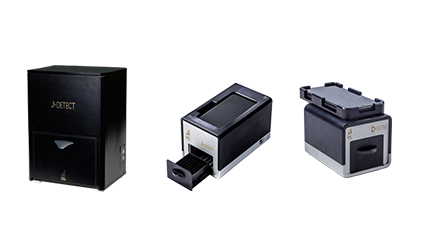 For the first time in the history of lab-grown diamond detection industry, DRC Techno is proudly introducing three new revolutionary automatic (objective type) series of lab-grown (CVD/HPHT) diamond detectors with the equivalent capabilities of our most refined and automatic detector developed till date for high capacity analysis; The J Smart Pro.
Yes, you heard it right. No more 'Maybe', only 'Yes' or 'No'.

Gone are the days of manual (subjective type) result interpretation, where the human judgement might lead to an error in interpreting the lab-grown diamond detection results. Followed by rigorous research, customer surveys and product/market fit; to identify the genuine pain points of all members in the natural diamond & diamond Jewellery supply chain. DRC Techno understood and realized the need of the hour to provide an uncomplicated solution to meet customer's deep need of safeguarding their respective merchandise and brand image in the most convenient and cost-effective manner; because of the ever increasing global threat of the undisclosed lab-grown diamonds entering the natural diamonds supply chain.

Now, with the unmatched state of the art technology from DRC Techno, every lab-grown diamond (loose or mounted) can be detected accurately, at each stage of a diamond journey.
Follow DiamondWorld on Instagram: @diamondworldnet
Follow DiamondWorld on Twitter: @diamondworldnet
Follow DiamondWorld on Facebook: @diamondworldnet