July 14, 2020 | by Rachel Hoar
Lab-grown diamond – or earth-created diamond? Here's all the data you need to live your best sparkling life.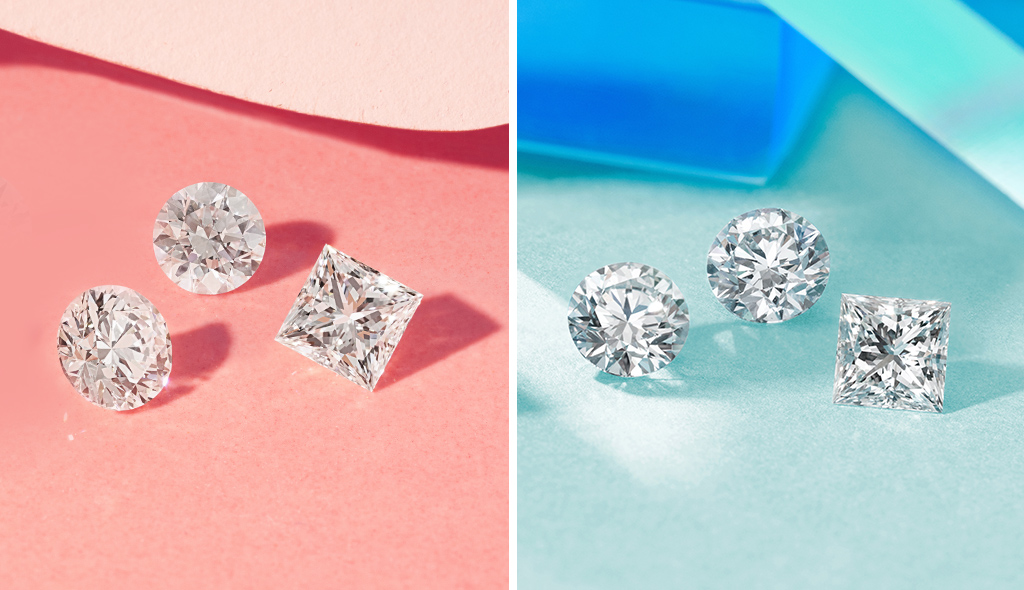 Lab-grown diamonds are pretty much the new kids on the jewelry block. So let's clarify a few points, so you can decide with 100% confidence which sort of sparkle sets a twinkle in your eye: classic earth-created diamonds, or cutting-edge lab-grown diamonds.
ORIGIN
The only difference between the two is their origin.
Earth-created diamonds: sourced from below the earth's surface.
Lab-created diamonds: created in simulated "below-ground" conditions in a lab.
What's a diamond? It's just carbon atoms. But arrange them in a very particular structure, and you get the incredibly hard and beautiful stone we know and love. Producing this special carbon arrangement in nature demands conditions that are…intense. We're talking high heat and super high pressure. Needless to say, very few places in the world are capable of producing earth-created diamonds.
But technology has advanced to the point that we don't always have to go digging for our precious stones; we can actually simulate the necessary extreme conditions in specialized pressure chambers in a lab. Lab-created diamonds are grown from tiny carbon "seeds" that develop in these chambers over months, as incredibly hot gases deposit carbon atom-by-atom onto the original seed.
Lab-created diamonds even develop their own unique characteristics (inclusions, clarity, etc) along the way, and once they're fully grown they're cut into the shape that suits their qualities best.
WHITE GOLD PAVÉ HALO ENGAGEMENT RING
WITH CUSHION-CUT DIAMOND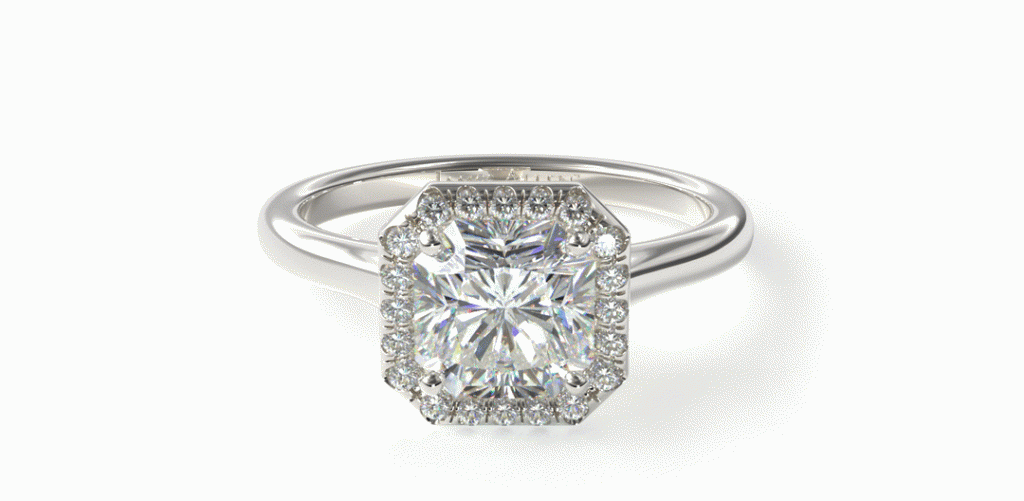 ROSE GOLD VINTAGE ENGAGEMENT RING
WITH PRINCESS-CUT DIAMOND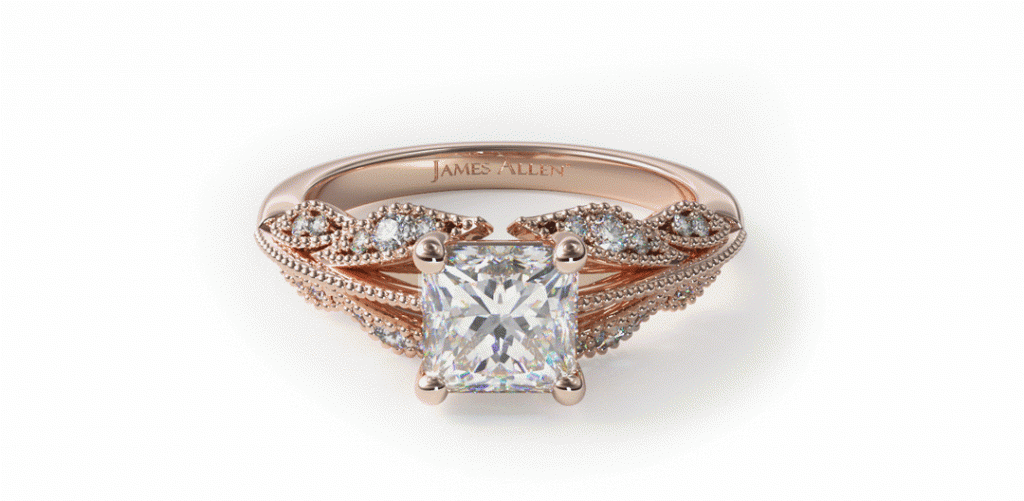 COST
Lab-grown diamonds are generally about 30% more affordable than earth-created diamonds.
Why?
The diamond-growing process is less resource-intensive than the diamond-mining process. It simply costs less to grow a diamond in a lab than it does to mine a diamond from the earth, and those savings are passed along to diamond-shoppers. That means that for the same cost, you can purchase a lab-created diamond that's 30% larger than an earth-created one.
ROSE GOLD BEZEL-SET PAVÉ ENGAGEMENT RING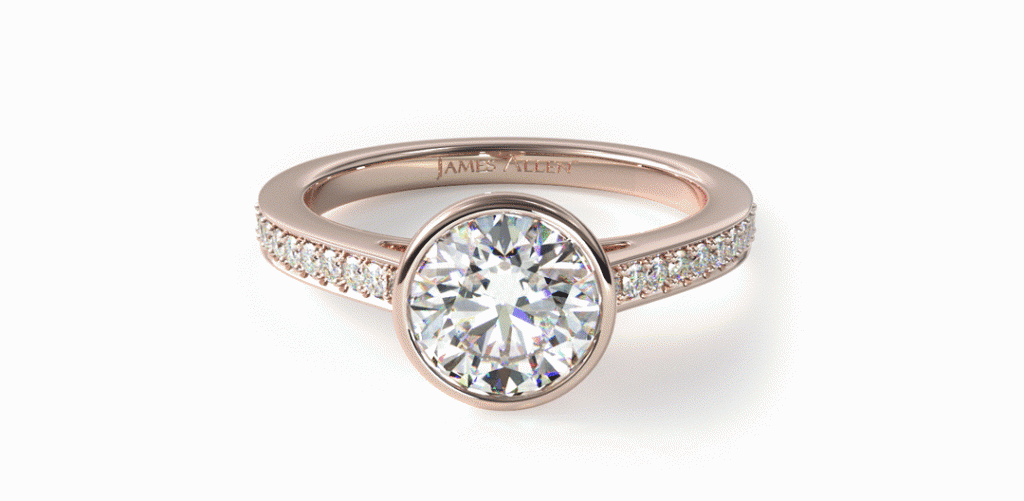 TWO-TONE COMFORT FIT ENGAGEMENT RING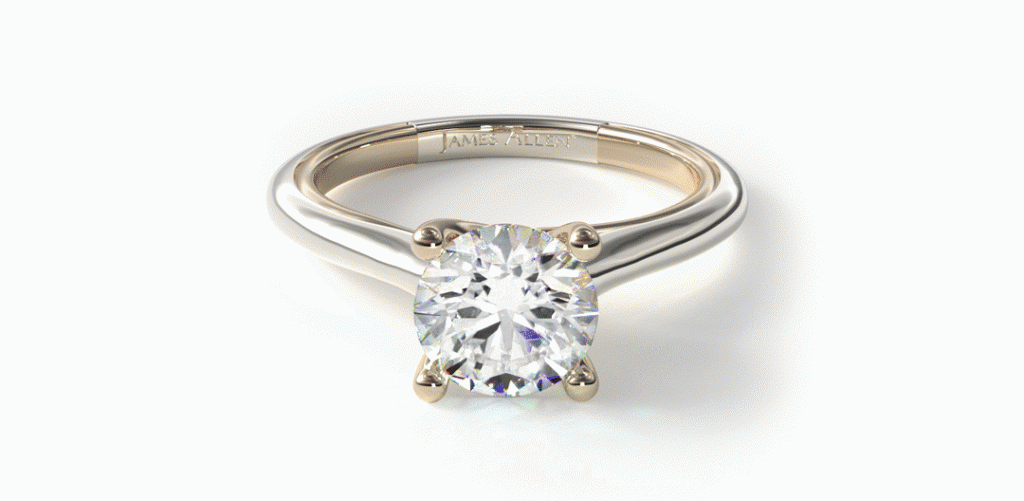 VALUE
Earth-created diamonds are the classic choice. Lab-created diamonds are the fresh choice.
There is no doubt that earth-created diamonds contain millennia of history, tradition, and romance. They are one of nature's most incredible products. Drawn from deep within the earth, these sparkling treasures have been proudly flaunted by generations upon generations – paving the way for you to carry on the tradition.
Lab-created diamonds, on the other hand, are the next step in diamond history. Technically speaking, they're brand new. But traditionally speaking, diamonds are diamonds forever. Lab-created diamonds give their wearer a unique chance to create new memories.
Both earth-created diamonds AND lab-created diamonds hold their sparkle forever, so they'll be just as beautiful when you'll pass them on as heirlooms as they are when you wear them on a night out.
ROSE GOLD LEAF BYPASS ENGAGEMENT RING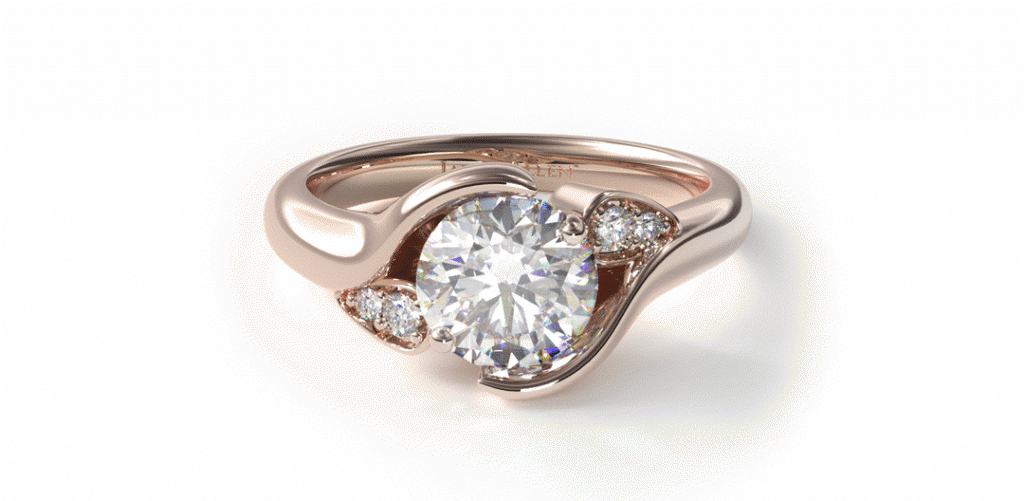 WHITE GOLD TAPERED PAVÉ ENGAGEMENT RING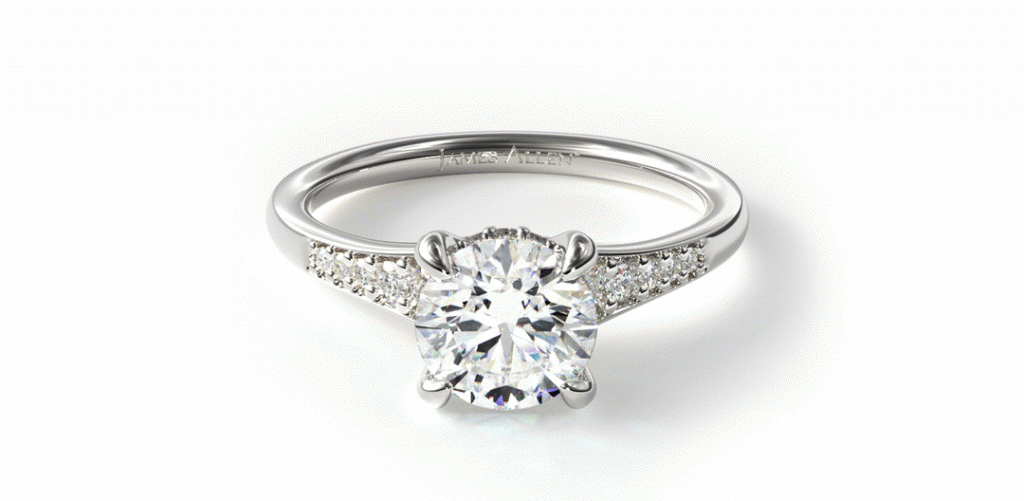 Both earth-created and lab-created diamonds are available in nearly every shape and color – even fancy colors!
CUTS & COLORS
Colorful diamonds, like canary yellow ones, are quite rare. Their shocking hues are caused by trace amounts of non-carbon elements, like nitrogen. By adding these elements to a growing diamond in its pressure chamber, lab-grown diamonds take on the same fancy colors as earth-created diamonds.
Good news: any diamond can be cut into any shape. When it comes to diamond cuts, you truly are spoiled for choice!
WHITE GOLD MILGRAIN ENGAGEMENT RING
WITH PRINCESS-CUT FANCY YELLOW DIAMOND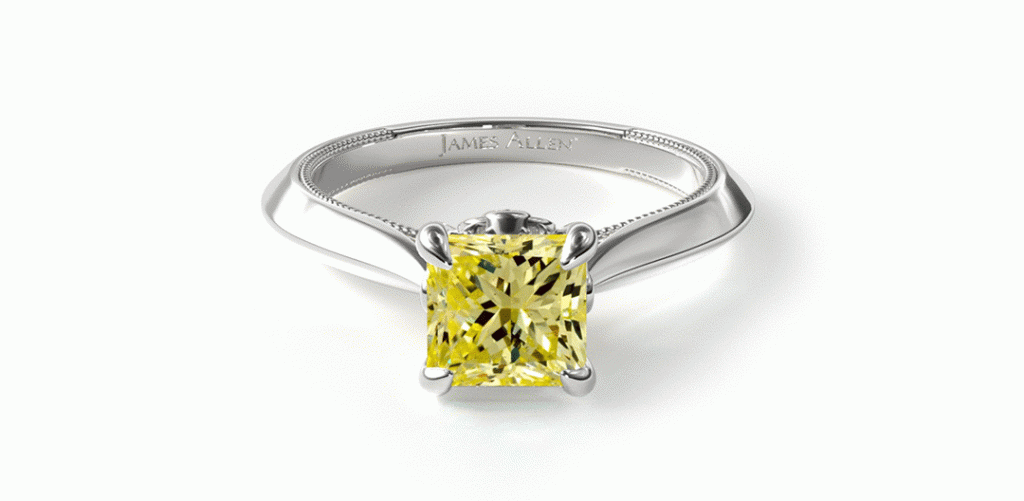 WHITE GOLD LAUREL ENGAGEMENT RING
WITH CUSHION-CUT DIAMOND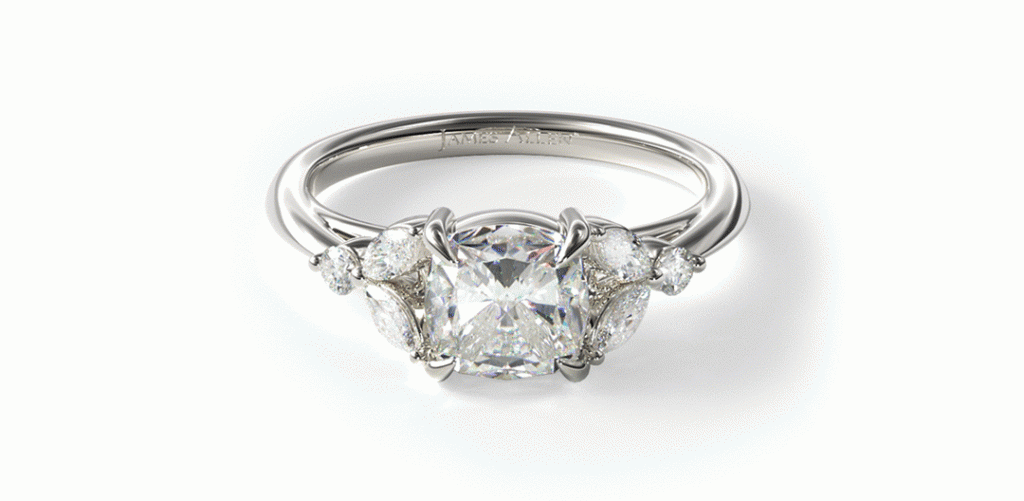 JEWELRY
Diamonds aren't only for rings. Have a look at the pendants and earrings that can be set with either earth-created or lab-grown diamonds:
WHITE GOLD BEZEL-SET DIAMOND PENDANT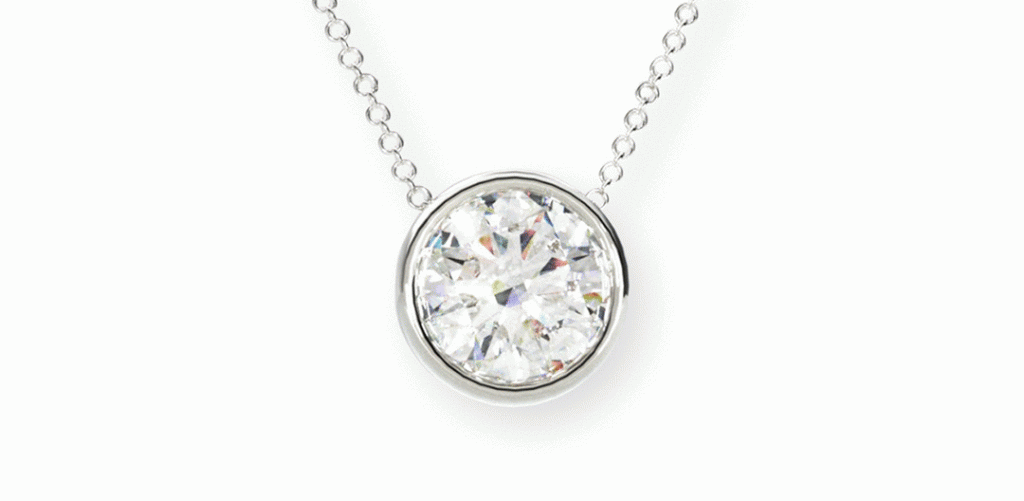 YELLOW GOLD SCROLL DIAMOND PENDANT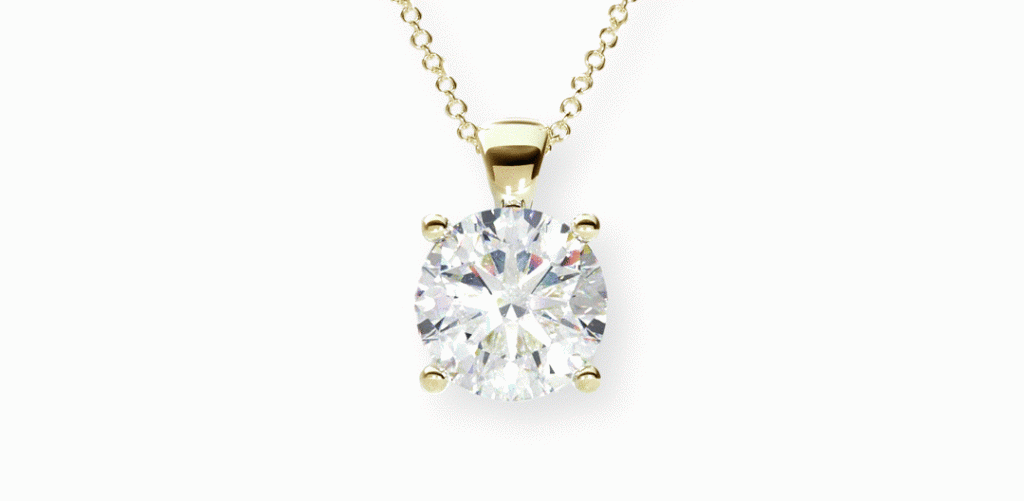 WHITE GOLD PRINCESS-CUT DIAMOND STUD EARRINGS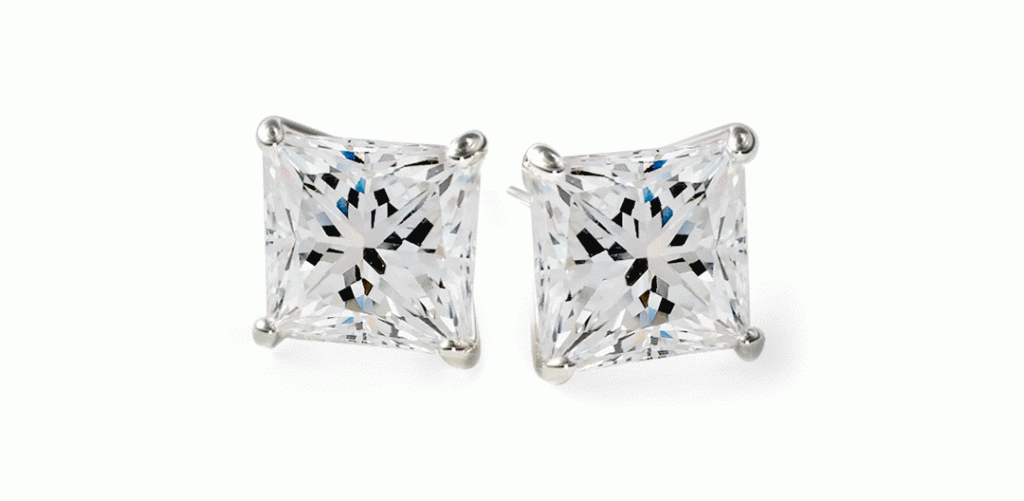 YELLOW GOLD MARTINI DIAMOND STUD EARRINGS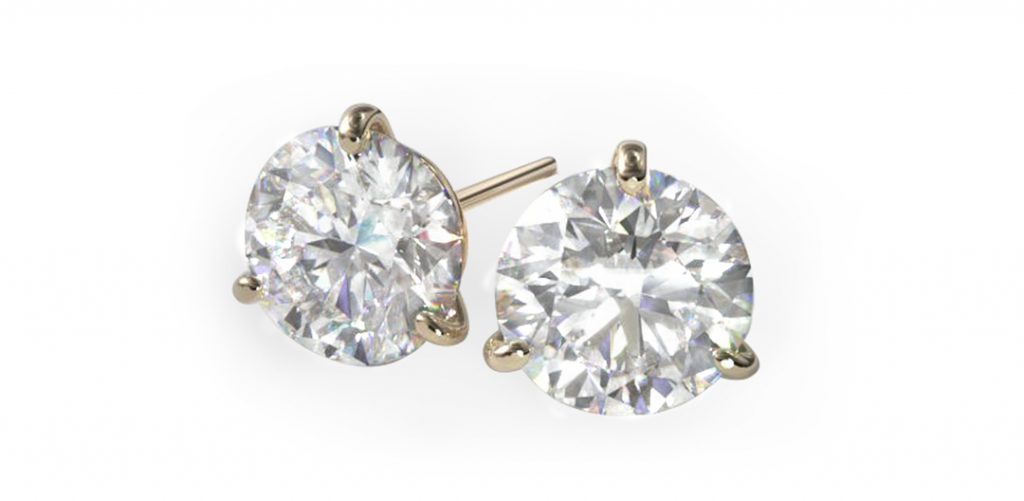 SEARCHING FOR MORE DIAMOND READING? READ ON BELOW!