The new J-Mini is designed for over-the-counter ease of use while J-Detect 9000 is made for larger applications
By: Diamond World News Service|Sep 13 2019 10:39AM|Reference: 22485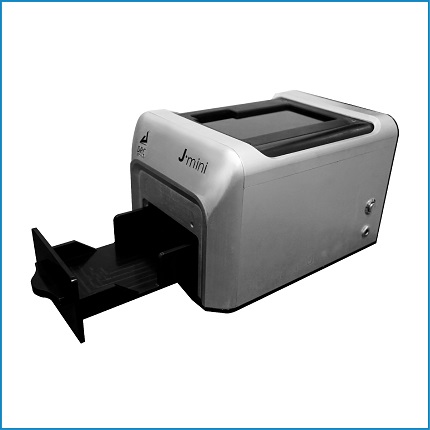 DRC Techno, a company focused on diamond identification technology, announced the introduction of two new instruments designed to identify laboratory grown CVD and HPHT diamonds. Their J-Mini and J-Detect 9000 devices offer different features and price points to supplement their globally recognized J-Smart Pro machine.
DRC Techno has recently discovered new challenging lab grown diamond variations. Their new instruments and updates available to existing customers' instruments are tuned for greater detection capabilities in the evolving diamond marketplace. Having more than 100 associates in research, development and production of proprietary technology. With more than 800 major installations in 28 countries, the company is dedicated to identification of undisclosed laboratory grown diamonds.
DRC's current technology developments address the concerns of the jewelry industry in scanning loose diamonds or those mounted in jewelry from 0.003 carat of any shape with colors from D through K. Diamond identification from production sources to the retailers is now essential at every level. The new J-Mini is designed for over-the-counter ease of use while J-Detect 9000 is made for larger applications. Both machines are designed for the user to make identification conclusions based on phosphorescent and photoluminescent properties of the diamonds. In addition to new launches, DRC also announce major software upgrade in J-Smart Pro, which in addition to loose diamonds, scans mounted jewelry: up to 36 rings at once, pendants, earrings, bangle bracelets or eternity rings. J-Smart is already in use at leading retail jewelers, manufacturers of diamonds and jewelry, as well as laboratories and wholesalers.
"This is critical to our industry today," said VipulSutariya, director of the company. "Our technology finds undisclosed lab grown diamonds at every stage of the diamond distribution pipeline from diamond companies and jewelry manufacturers to the finest retailers. We find them almost everywhere we test," he said. "Our sample database now has increased considerably compared to any other similar service providers, which helps us to analyze each stone that is scanned."

"Our industry is built on trust" Sutariya said. "Every business at every level needs to protect themselves and their customers from undisclosed laboratory grown diamonds. Every diamond that is not identified accurately is a problem for the next person in the chain of custody. While no one is perfect DRC Techno research is working at improving every day and we stand ready to assist our customers with 24-hour support."
Follow DiamondWorld on Instagram: @diamondworldnet
Follow DiamondWorld on Twitter: @diamondworldnet
Follow DiamondWorld on Facebook: @diamondworldnet